Registration:

Parents seeking admission for their wards should get their ward's name registered with the school office . No child can be considered for admission unless he or she is duly registered on the waiting list of the school.

A non-refundable, non-transferable fee of RS.500/- for Day Scholars is required to paid for the purpose. The registration of a child is not a guarantee for admission which is subject to vacancies available.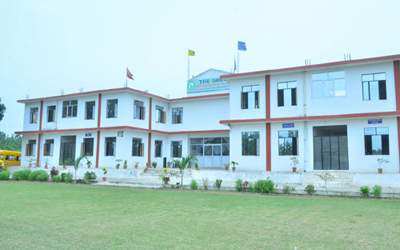 Admission:
A child may be admitted to the kindergarten (K.G. )at the of age 3 years or more . Admission to other classes is granted through promotion from the previous class passed or through an Entrance Test. The decision regarding the class to which a student may be admitted rests solely on the judgment and discretion of the principal. A date-of-birth certificate from Panchayat, Municipality or a school leaving certificate is essential for admission. The Admission Form is available from the office
FEES:
Fees is required to be paid for all the 12 months as per Fee Chart. All fees is required to be paid in advance by the 15th of every month, failing which a late-fee fine will be charged upto 30th of the month. In case the school dues are not paid by the 30th, the name of the student will be struck off the rolls and he or she may be required to seek readmission after payment of all the outstanding dues and the readmission. Three months notice, in writing or payment of three months tuition fee is required for the withdrawal of a student. Fees for the full term must be paid if a student is withdrawn during the 2nd term. Term charge / annual charges is payable at the beginning of each term.